***
LIVE EVENT SERVICES CURRENTLY ON HOLD.
Please contact me regarding bespoke client engagement solutions.
***
Fashion work on Instagram: @mandymlau_fashionart
***
EVENT fashion illustrations:
Illustration style and details vary per project and/or event.
A) EXPRESS illustrations can range from 5-15 minutes per figure. Less detail, looser style with less time. Black ink only sketches for larger events.
B) DETAILED illustrations: Time varies per figure and/or product.
More structured, more details, more time required. Suitable for:
– VIP / By-Appointment-Only Events
– In-Store Collection Launches (Drawing Demos of New Collections)
– Giveaways (Personalized Fine Art)
***
NON-EVENT fashion illustrations:
More detailed/structured illustrations.
Turnaround time depends on project details.
Suitable for:
– Fashion-Focused Campaigns
– Window Displays
– In-Store Signage
– Marketing Collateral
– Lookbooks
– Personalized Fine Art and Illustration Prints
– Social Content
***
Please refer to the ABOUT section for WORK INFO and CONTACT.
***
All illustrations for events and commissions are for personal enjoyment only, and not to be repurposed, distributed, altered, nor reproduced for any other commercial nor non-commercial use. (Social media posting is acceptable as long as posts pertain to the specific event along with appropriate credits. No other usage is permitted without prior written consent.)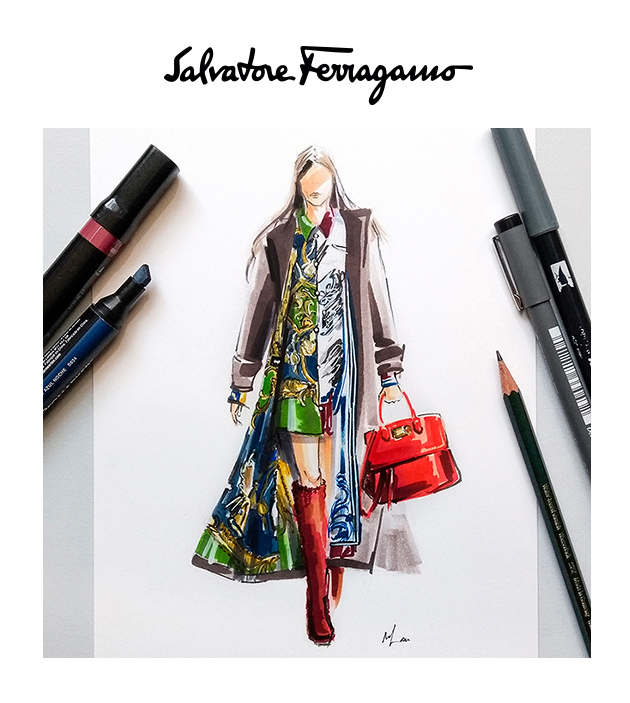 Fashion Illustration for E-vite & Social – Ferragamo Autumn/Winter 2018 Collection, Live Drawing Event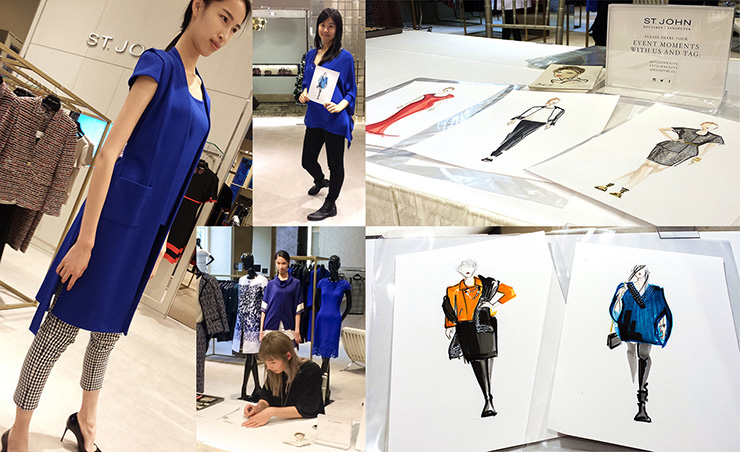 Live Fashion Drawing – Shine Bright Event, St. John Knits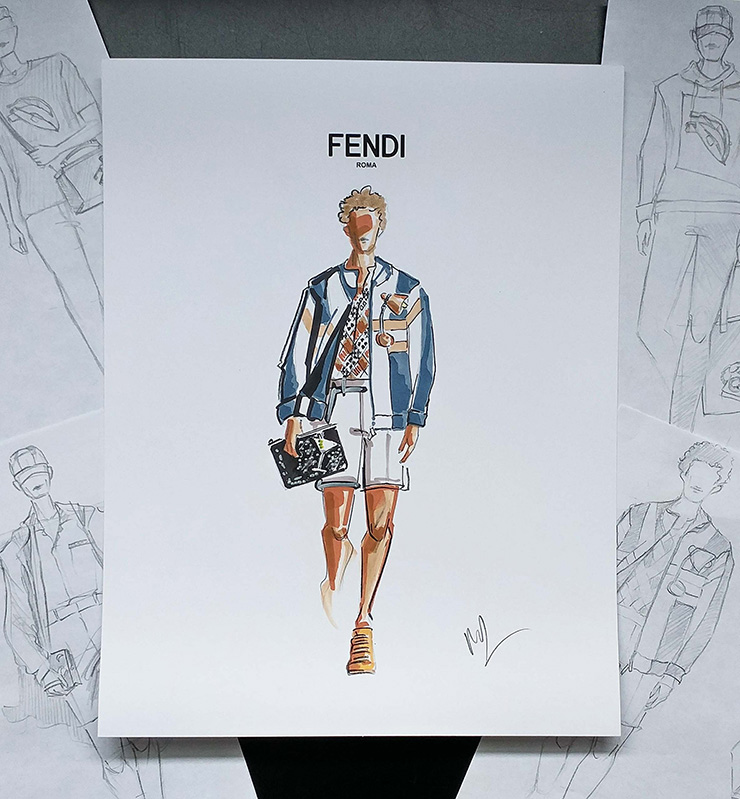 Live Fashion Drawing – Menswear Spring Summer 2018 Collection, Fendi, Holt Renfrew Vancouver
For more MENSWEAR fashion illustration, SEE SECTION: ilovemenswear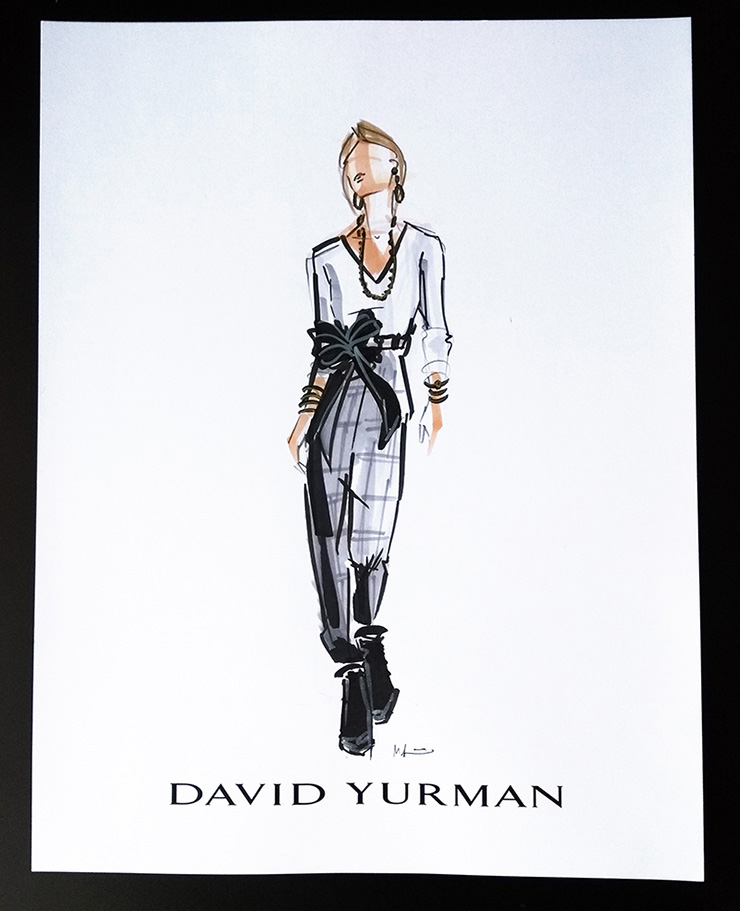 Live Fashion Drawing – David Yurman, Holt Renfrew Vancouver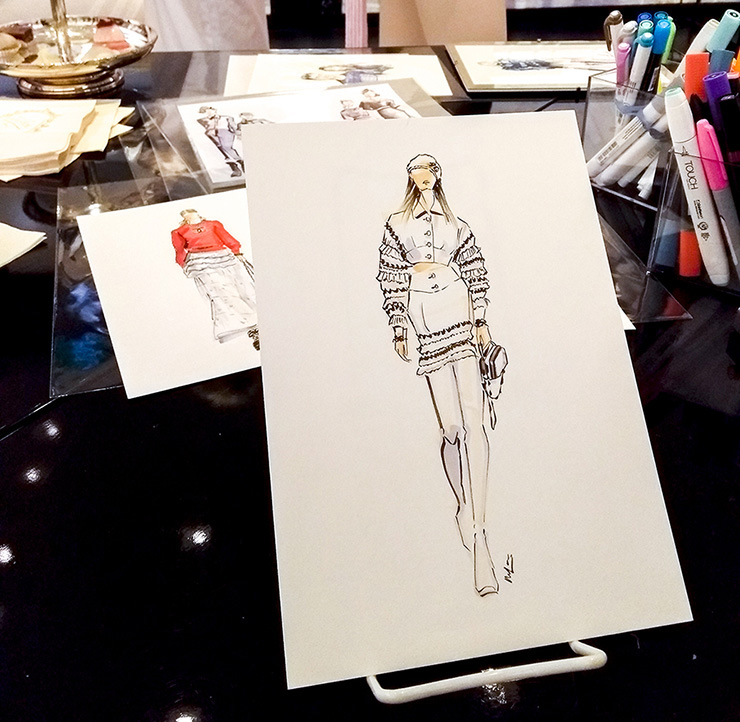 Live Fashion Illustration, Chanel Collection Look.
By-Appointment VIP Mother's Day Event, Chanel Vancouver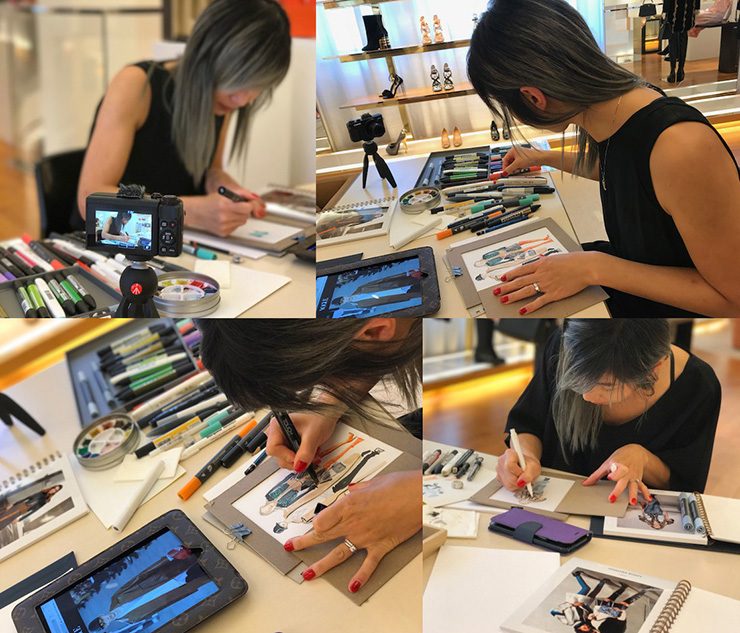 Live Fashion Illustration – Fall / Winter 2017 Collection, Louis Vuitton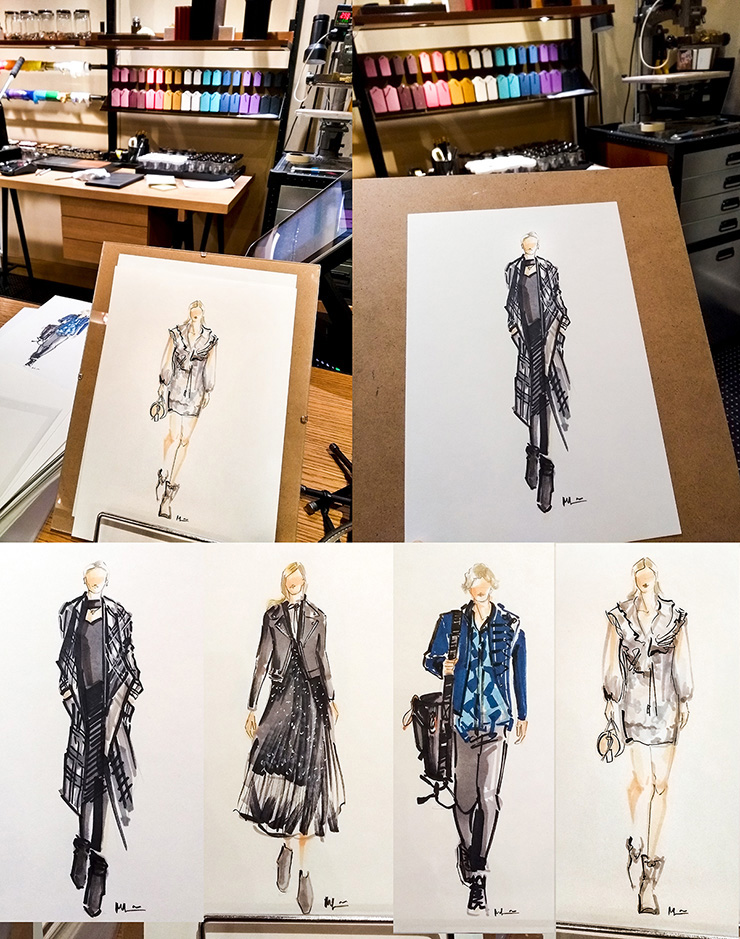 Live Fashion Drawing – Spring 2019 Collection Event, Collection looks & VIP guests' looks, Coach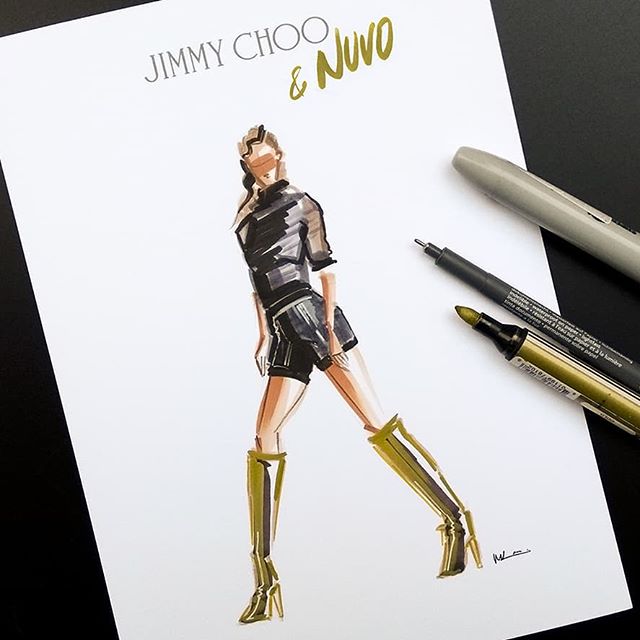 Live Fashion Drawing – AW 2018 Collection & Lions Gate Hospital Foundation Fundraising Event, Jimmy Choo x Nuvo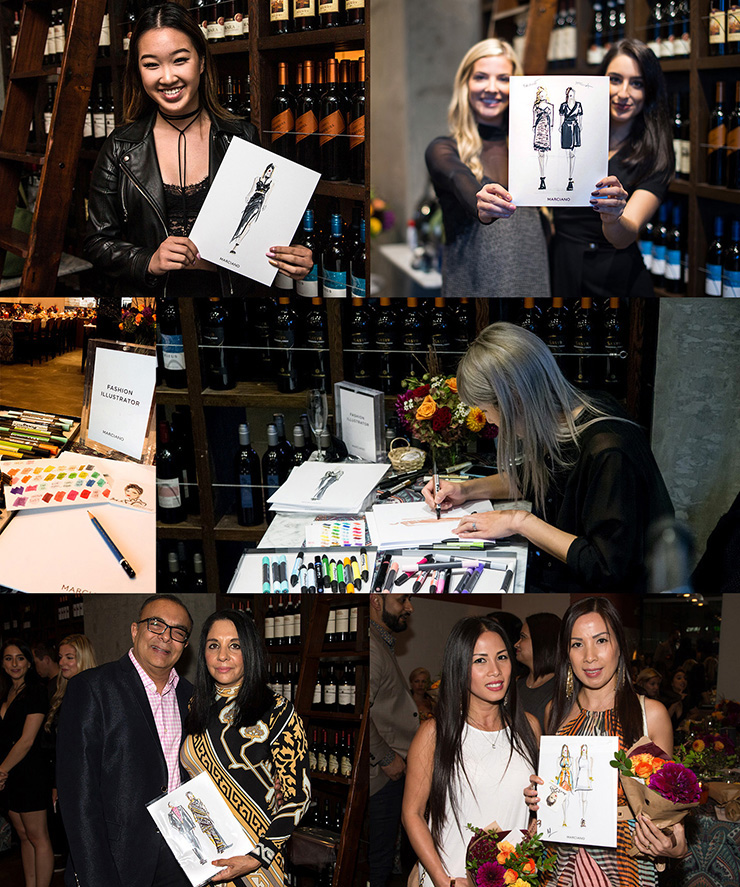 Live Fashion Drawing – Marciano VIP Client Dinner, GUESS? Canada
Photos, top row & bottom right (3): Sarjoun Faour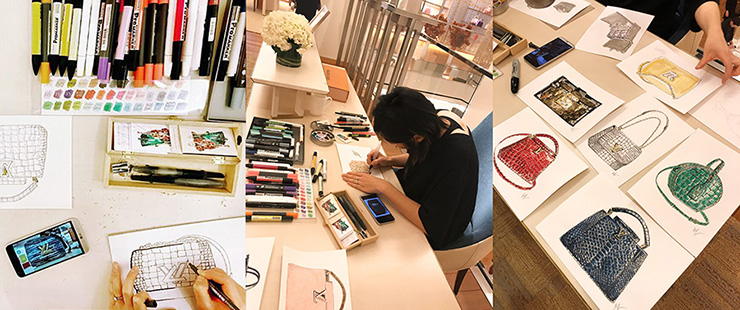 Custom Product Illustration, Louis Vuitton, Fairmont Hotel Vancouver. Photos: Simin Liu, Jennece Doman, Chocoviv
SEE PRODUCTS section for product illustration samples.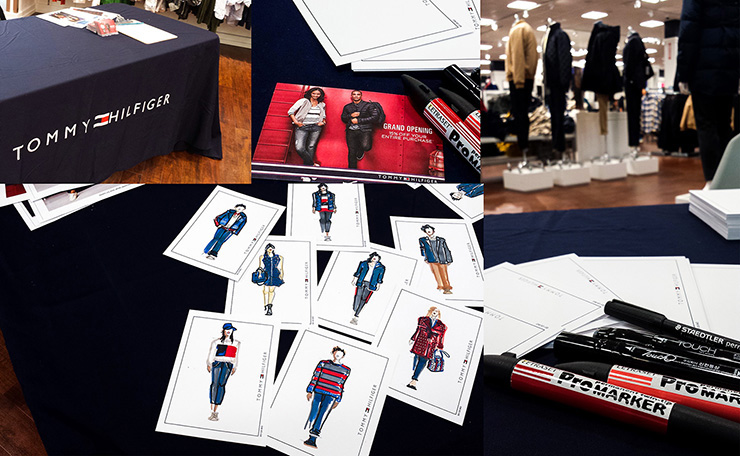 Live Fashion Drawing – Tommy Hilfiger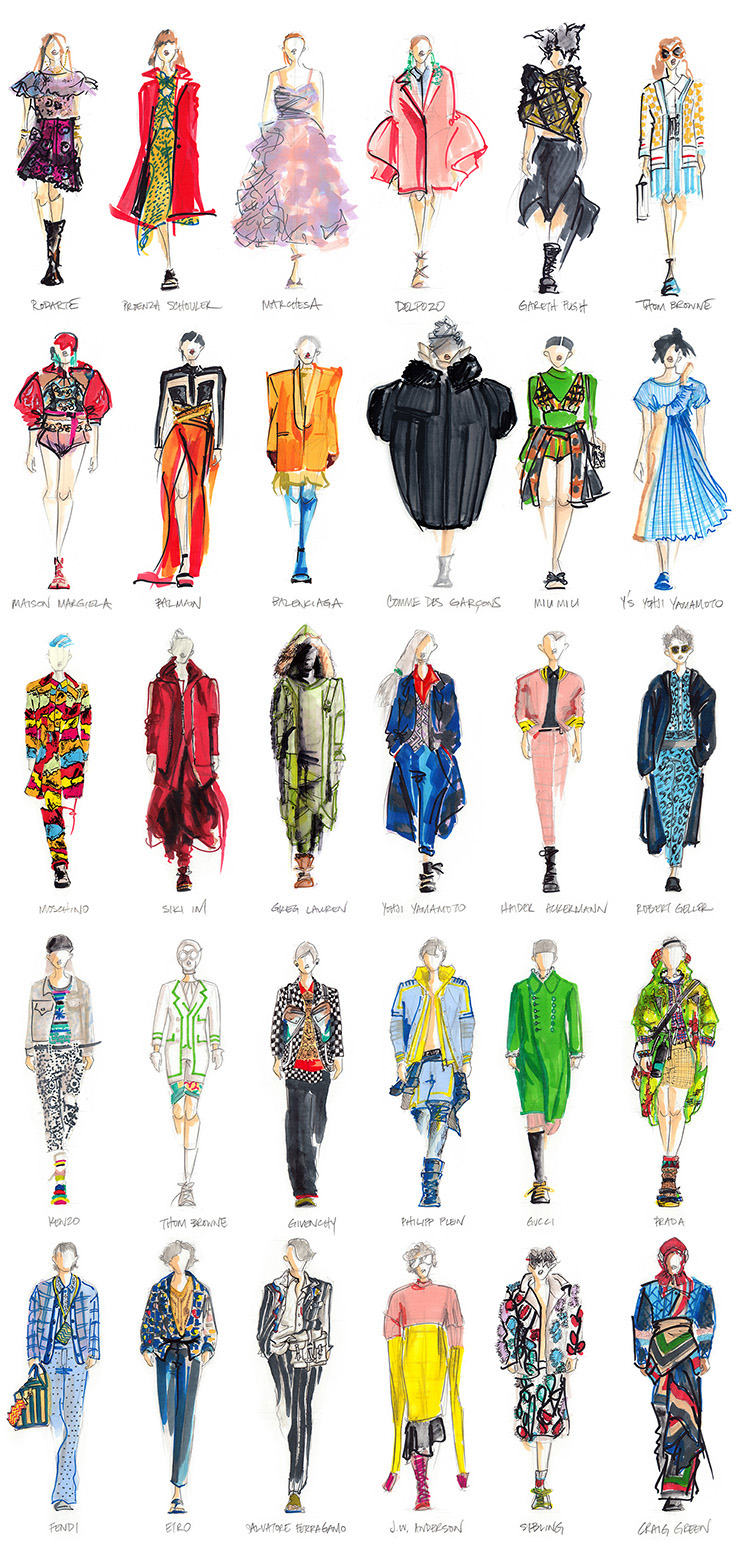 Fashion illustration examples.
Based on 9-head croquis proportions. Done in graphite and ink. I draw womenswear and menswear for fashion-focused events.
Please contact me with questions.